2019 PHATS/SPHEM Exhibition in Austin, Texas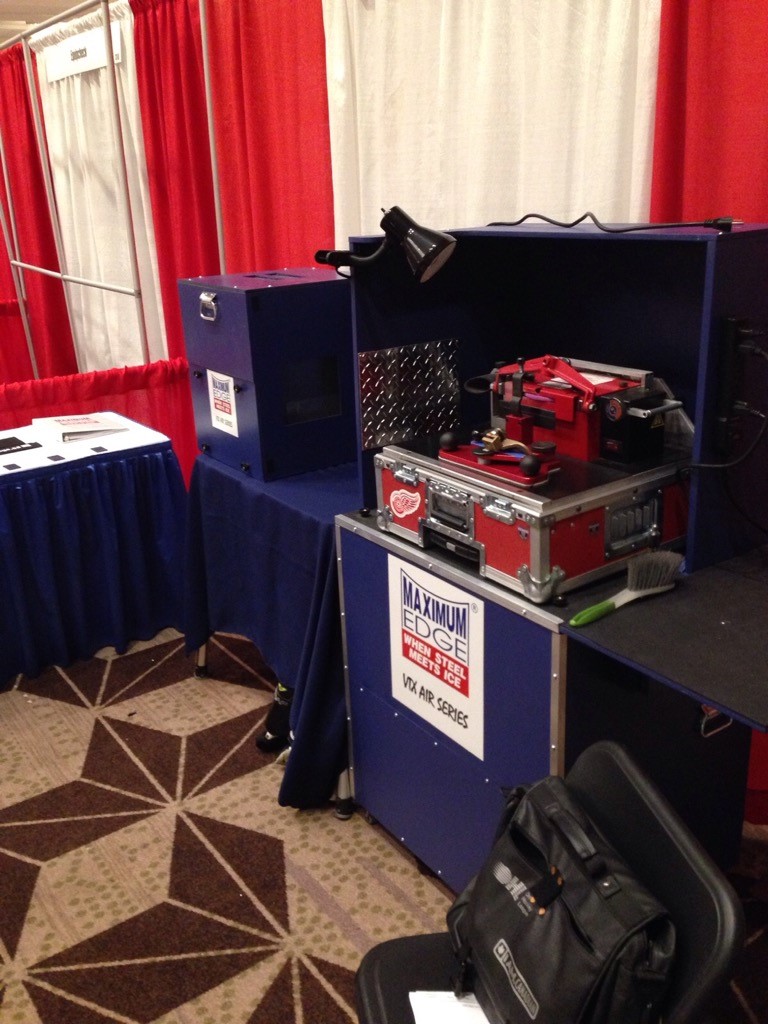 Bob, Marc and Eric returned Sunday after attending the PHATS/SPHEM Exhibition in Austin.  This was our 25th year attending this annual meeting for Equipment Managers and Medical Trainers for NHL, Affiliates, Colleges and other associations like the American, Western, Eastern, OHL Leagues.
There was much interest in Bob's newly fabricated air filtration units.  If interested in air filtration unit for your team and or business please contact us at Maximum Edge 226-207-0303.
-Bob presented his 12th skate maintenance workshop for the participates.  -