Pep Talk Between Coach and Player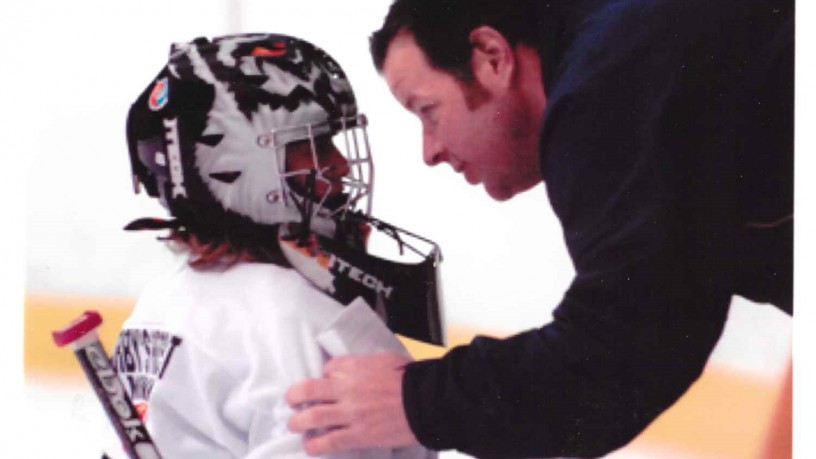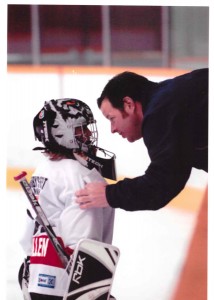 This picture was taken at the championship game for the house league team of my son, Coach Mike and his daughter, Goalie Paige. Paige was about 8 years old at the time.
It was between the 2nd and 3rd period and Paige's team was leading and she was curious as to where they were going for lunch.
Dad told her to hang in there for a while longer and lunch could be where she wanted.