ME460 Portable Filter Unit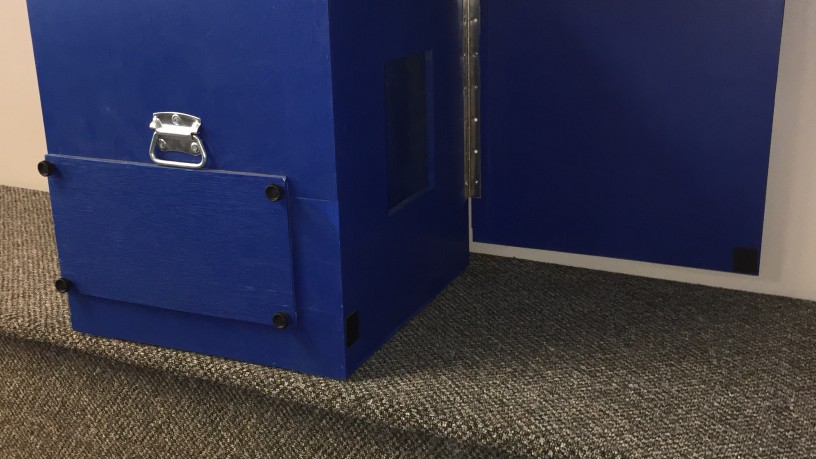 This cabinet is designed for use with all portable skate sharpening machines.  The ME460 sits to the left of the skate sharpening machine already on a counter with a large intake and fence to direct the dust.
Maximum air flow across the sharpening machine removes airborne particles.  The unit draws efficiently and operates quietly.
The removed material is trapped by large custom filters that can be vacuumed or washed for easy maintenance.  Life span of filters are 24 to 36 months.