MAXIMUM EDGE® HOCKEY CHECK LIST AND PARENTS/COACHES INFORMATION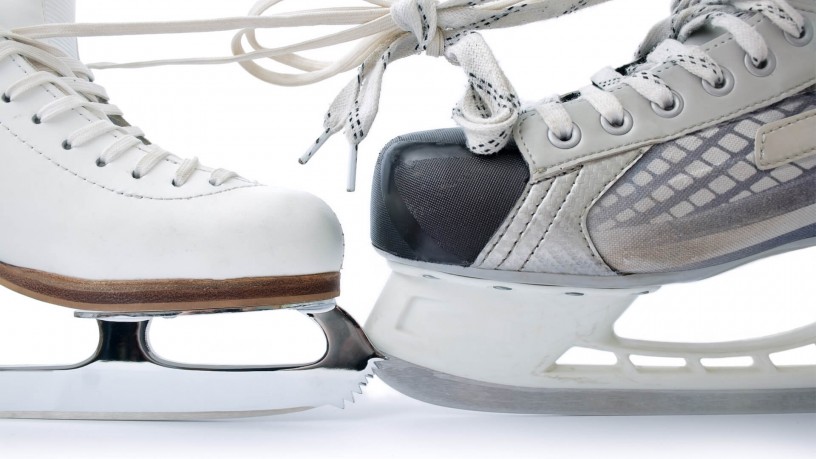 There are two types of injuries in the game of hockey, avoidable and unavoidable. Hockey coaches and parents should never have to write an injury report because of faulty equipment or poor skate maintenance, because this kind of incident is an avoidable one. Proper fitting protective equipment is extremely important but the condition of the equipment should be constantly inspected for defects and wear damage. Proper fitting equipment will overlap or butt together reducing the exposed body areas from impact during play.  The contact game of hockey if one of impact, whether it is a puck hitting a shin guard or a player bumping into the boards, equipment must be kept in good working order.
EQUIPMENT CHECK LIST
Helmets and face mask - snaps, straps, chin guard, padding, tighten all screws, no cracks, age of equipment?
Shin, elbow and shoulder pads - bi cracks, stitching, Velcro straps and snaps  Pants - stitching, belt, padding, thigh and tail bone plates
Gloves - no holes, stitching, finger padding
Throat guards - proper fit, Velcro, holding shape
Hockey socks - no holes, snug fit, not too long
Personal protective equipment - mouth guard, cup
Hockey bag - clean, no loose debris or dirt to cling to equipment and fall off when skating, possibly causing an avoidable fall
Hockey stick - no cracks, delamination or loose tape, butt end covered
Skates and blades - loose blades, cracked holders, cracked toe caps, loose or missing rivets, damaged eyelets, cut laces or laces that are too long, wash or replace insoles, blades should be clean and sharp, blade profile should match the skater, skate should fit the foot (if the foot is moving around inside the skate - the skater's center of gravity will be affected as well as skater performance), small fragments of damaged equipment should be repaired or removed so they don't end up on the ice causing a skater to fall.
If you have a skate problem or need more information contact our trained staff at MAXIMUM EDGE®
SKATE CARE
After each use skate blades should be carefully wiped dry. Lifting the insoles or removing them will allow the boots to dry properly. Wrapping skates in wet towels or hockey socks will cause premature break down of the boots.
MAXIMUM EDGE® will help you maintain your skater's performance.